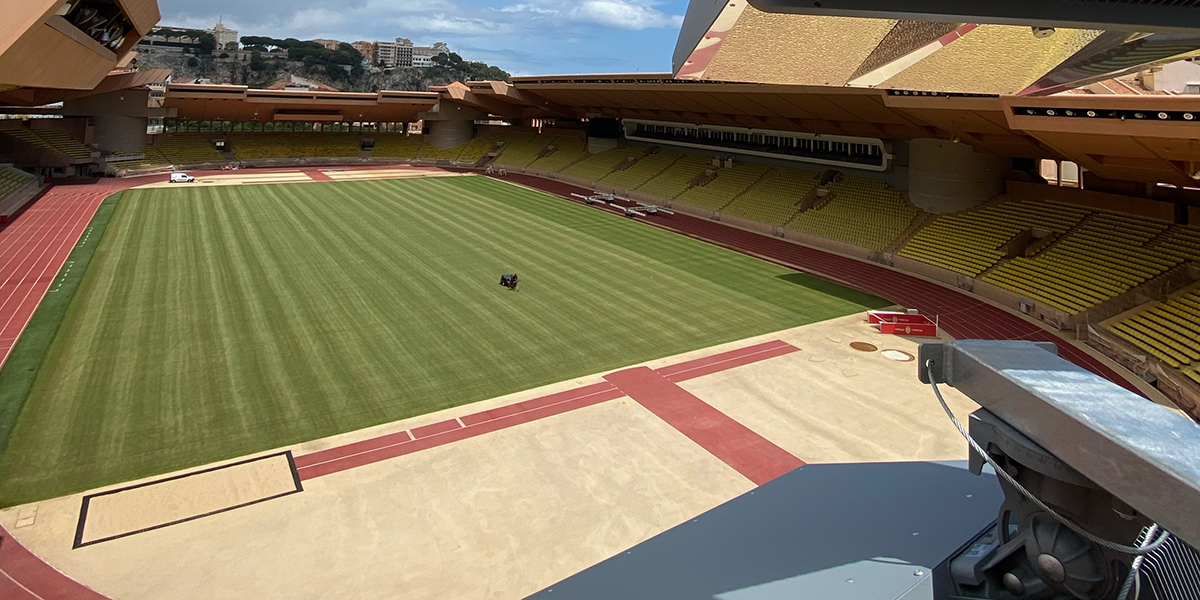 FONTVIEILLE, MONACO–Stade Louis II in Monaco is a world-renowned venue that regularly hosts Ligue 1—the top French football division—as well as major UEFA matches and the annual World Athletics Diamond event, The Herculis. Stadium owners determined that a lighting upgrade was necessary to elevate the entertainment experience and remain compliant with UEFA Elite A, World Athletics, and French Football Federation (FFF) lighting standards. After conducting extensive research into various LED stadium lighting manufacturers, project leaders chose Musco's
TLC for LED system. The project is being led by Monaco Electricite System, managing the complete installation. StadiumFX will handle the lighting controls programming and integration.
The unique system-based technology will ensure greater reliability and trouble-free operation, with lighting, electrical, and structural components designed and engineered to work together.
Patented visoring around the fixtures minimizes glare from impacting players and spectators throughout the stadium, allowing for better visibility across the
field-of-play.
Stadium owners gain peace of mind by partnering with global industry leaders, as Musco's LED system has recently been installed at other major venues including Wembley Stadium, the San Siro, Aviva Stadium, and Tottenham Hotspur Stadium.
Maintenance costs have been eliminated well into the future, with Musco's long-term warranty and performance guarantee that covers all labor and every part of
the system.
About Musco Lighting
Since 1976, Musco has focused on the design and manufacture of sports and transportation/infrastructure lighting systems, from hometown Little League® fields to professional sports stadiums and ports around the globe. Offering permanent and temporary lighting systems for new and retrofit projects, we bring first-hand knowledge and experience with the many issues that impact players, spectators, neighbors, television broadcasts, and staff.